OUR PARTNERS HELP US CHANGE THE WAY THE CHILDREN ARE EDUCATED
White Lotus has been working on the Right to Education platform since 2005. We have a vast repository of experience and we want to share it with organisations, groups and individuals so they can avail of already established approaches to mobilisation, advocacy and training programs aiming to get government schools providing quality education as they used to and for the 10s of millions of students across India that depend on them for an education, indeed, to give them a chance at success in life.
Please feel free to contact us, meet with us and ask us for our help in this mission.
Funding Partners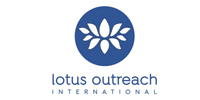 Lotus Outreach International
Lotus Outreach International is a sister organisation borne out of White Lotus Trust Indian programs. WLT has thus far enjoyed almost total funding support from LOI. This is an enviable position as we are able to implement long term programs based on our own development logic. A Position for which we are deeply grateful.
Lotus Outreach Germany
Lotus Outreach Germany and earlier, German Volunteers and Donors, have been and continue supporting White Lotus Programs since as early as 1995. In particular Tibetan Refugee communities, Lotus Tutors (formerly Buddha-Smiles) and the LEARN program.
Guru Krupa Foundation Inc
Guru Krupa Foundation Inc. began supporting WLT programs through LOI in 2012 and now supports Lotus Tutors entirely and contributes to Blossom Bus Program.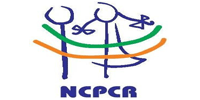 National Commission for Protection of Child Rights (NCPCR)
NCPCR partnered with White Lotus Trust Funded by Ministry of Human Resource Development (MHRD) to conduct a Social Audit in 25 Panchayats (34 villages), five Panchayats each of five blocks of Mewat district of Haryana in 2011. The report of the Social Audit was presented before the Minister of Education of Haryana in August 2012 and the recommendations were accepted by Haryana government.
Global Giving
GlobalGiving is a charity fundraising web site that supports our Blossom and Children of Brick Kilns Buses that provide access to education for girls that would not otherwise attend school at Mewat of Haryana and neighbouring Rajasthan.
Non - Funding Partners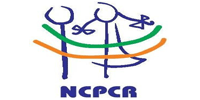 National Commission for Protection of Child Rights (NCPCR)
NCPCR appointed our Project Coordinator, Suraj Kumar as State Representative for Haryana for two terms of one year each in 2011 and 2012 with an objective to develop coordination between State Government and NCPCR, the constitutional monitoring body for implementation of RTE Act 2009.
Directorate of Elementary Education Haryana
Directorate of Elementary Education Haryana invited our Project Coordinator as Resource Person during training of District, Block and school level officials on RTE Act 2009 on many occasions. Our Project Coordinator was also invited to training of SMC members all over the state in 2012 as Resource Person.
Want to join hands with Us
for those helpless children who need good education