Networks operate at multiple levels, mobilising parents to take charge of their schools as members of school management committees and pressurizing institutions and governance to ensure schools are running properly while delivering quality education.
Our aim is to create a robust educational system that will serve all the children of India, not only those able to afford private schooling and Networking are an extremely important part of the White Lotus philosophy. We build our networks wherever we can while spreading our advocacy message and creating solidarity with like-minded organisations, institutions and governance.
There are government schools in every village and nook and cranny of the country. To make then functional requires external pressure and effort to mobilise key stakeholders such as parents and village leaders at community level who will then activate educational departments and governance at the institutional level.
White Lotus has used networks in many ways. Through collaboration with governance to ensure the provisions of the Right To Education Act are implemented. Working closely to ensure simple villagers understand their role as members of School Management Committees and that teachers understand the many steps required to implement Continuous and Comprehensive evaluation.
White Lotus has provided real-time, field-based data reflecting problems and gaps in education delivery to National and State Commissions and forums and which they use to raise awareness amongst civil society organisations and bring pressure to bear on State governments, especially as government data often does not reflect ground realities.
We believe proper implementation of the RTE Act is vital to the development of the Nation. You will find details of our Local, State and National network partners working on this platform in this section.
RTE Forum is a national network of state level networks and White Lotus represents Haryana in the forum. White Lotus is invited to state level stock takes of RTE Forum to present the status of implementation of RTE Act in Haryana.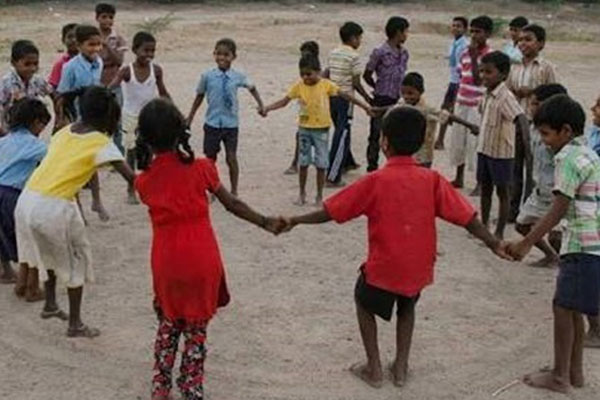 White Lotus is member of Bal Adhikar Abhiyan (BAA), a Delhi based network of NGO's working for the realization of Children's Rights. Though we are not carrying out any activities in Delhi but we are providing inputs during the meetings and discussions.
We are also in touch with NGO's working in Gurgaon supported by some corporates to improve the government schools. Last year we organised a meeting with 20+ NGO's and motivated them to adopt government schools in Gurgoan area to improve quality of education in these schools.
We also organised a State Level consultation on strengthening SMC's in March 2013 in which 26 NGO's from Haryana including NCPCR participated in it. This consultation was supported by NCPCR.
White Lotus is also part of the newly formed NCPCR State Representatives (and activists) Alumni which was developed in order to not to lose the potential and capacity of a spirited group of NCPCR State representatives to impact on RTE implementation at State and National level and includes the former Chair (two terms) of NCPCR, Dr Shantha Sinha.